Now Showing At Apollo Cinemas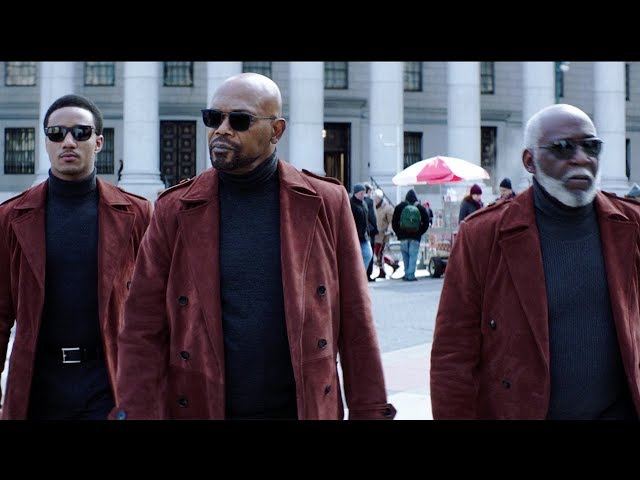 Cinema 1 :: SHAFT
When John Shaft Jr.'s (Jessie T. Usher) longtime best friend Karim (Avan Jogia) dies of an overdose, despite the fact that he's been clean for a long time, J.J. doesn't believe it. As an FBI cyber security expert, he decides to investigate but is unable to make headway until he turns to his estranged father, John Shaft II (Samuel L. Jackson) for help.His father provides the muscle and gunpower, as well as an extensive knowledge of Harlem's heroin-infested corners, but when the the case proves to be more difficult than they initially expected, the Shafts make this a true family affair, bringing in John Shaft I (Richard Roundtree) to help close the case and help settle a score for John Shaft II.
This film is rated: 14A
Language: English
Today: 2:00 PM | 6:40 PM
Cinema 2 :: MEN IN BLACK INTERNATIONAL
Witnessing an alien encounter as a little girl and seeing her parents neuralized by two men in black, a young woman (Tessa Thompson) spends her entire life in search of the mysterious organization they belong to until she finally finds them. Making her way into their headquarters, she encounters Agent O (Emma Thompson) and makes her case to join the Men in Black. Due to her determination, she is made a probationary agent and given the codename Agent M.Assigned to the London branch to aid in an investigation, Agent M is partnered with the local hot shot Agent H (Chris Hemsworth). When it becomes apparent that there is a mole within the organization, it forces the two agents on the run, unsure of who they can trust. Now the two must work together to uncover the mole, tackle the new threat and save their organization.Based on the Malibu Comic by Lowell Cunningham.
This film is rated: PG
Language: English
Today: 2:05 PM | 6:45 PM
Cinema 3 :: POMS
As Martha (Diane Keaton) begins to make friends in her new retirement community, her new bestie, Sheryl (Jacki Weaver), encourages her to achieve a long-lost dream of becoming a cheerleader.Together, they start a senior cheer club, recruit a group of other senior women, and set their sights on entering a competition. But when the only other seniors in the competition are high school seniors, the retirees realize they're going to have to give it their all.
This film is rated: PG
Language: French
Today: 7:00 PM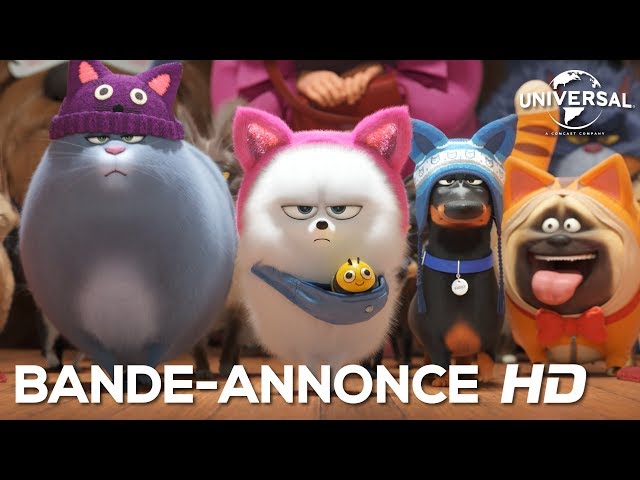 Cinema 3 :: COMMES DES BETE 2
Les chiens Max et Duke filent le parfait bonheur avec leur maîtresse Katie. Cette dernière a rencontré un homme et ils ont eu un fils qui s'appelle Liam. Avec le temps, Max est devenu extrêmement protecteur envers l'enfant, stressant devant le moindre danger de la vie. Peut-être que des vacances à la ferme lui seront bénéfiques. Pendant son absence, son amie Gidget a perdu son jouet préféré et elle devra se déguiser en chat pour le récupérer. Puis il y a Pompon, un lapin qui se prend pour un superhéros. Quelle n'est pas sa surprise d'accepter une mission où il devra délivrer un tigre blanc.
This film is rated: G
Language: French
Today: 2:15 PM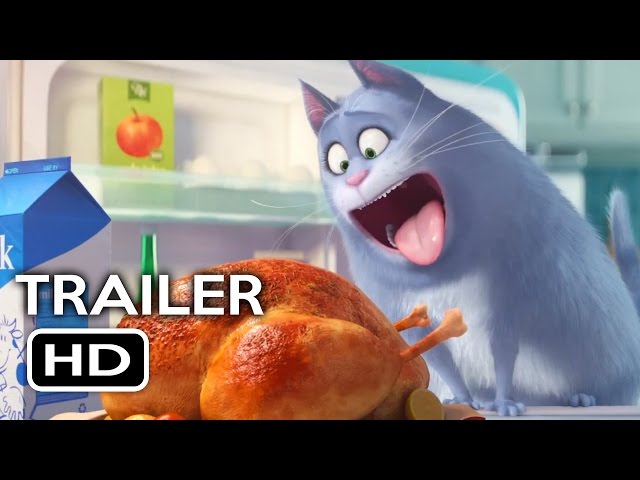 Cinema 4 :: SECRET LIFE OF PETS
With Katie (Ellie Kemper) now married and raising a child, Max's (Patton Oswalt) family has grown even larger, and so have his fears. With the responsibility of protecting his new charge, the stress and anxiety begin to weigh in on Max.Looking for some R&R, Katie takes the family out to the countryside for a vacation where Max meets a farm dog named Rooster (Harrison Ford). Under his guidance, Max works towards overcoming his fears.Elsewhere, the rest of Max's friends in the apartment building are up to their own adventures as Snowball (Kevin Hart), Gidget (Jenny Slate), and Chloe (Lake Bell) find themselves looking to help out their friends. Gidget recruits Chloe to recover Max's favorite toy from a cat-filled apartment, while Snowball must become the superhero that his owner dresses him as in order to help out new apartment resident Daisy (Tiffany Haddish).
This film is rated: G
Language: English
Today: 2:20 PM | 6:55 PM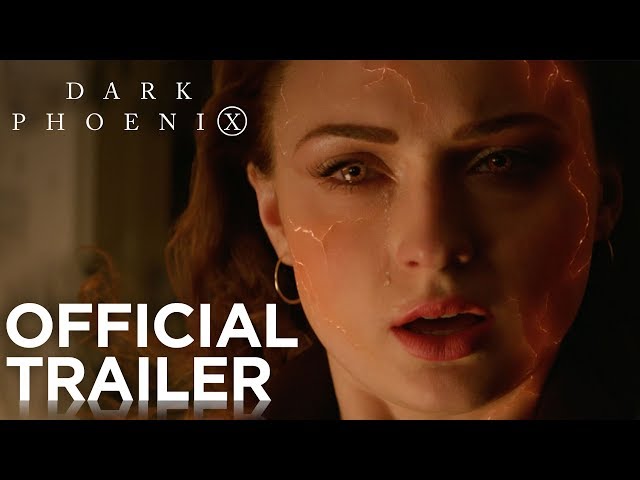 Cinema 5 :: DARK PHOENIX 3D
Director: Simon KinbergStudio: 20th Century FoxProducer(s): Simon Kinberg, Lauren Shuler Donner, Hutch ParkerScreenplay: Simon Kinberg
This film is rated: 14A
Language: English
Today: 2:10 PM | 6:50 PM
Coming Soon To Apollo Cinemas
Here's just a few movies that we can't wait to show you. Check back every Tuesday to see what's up-and-coming at Apollo Cinemas!