Daily summer matinees begin on Monday, June 24th.

Now Showing At Apollo Cinemas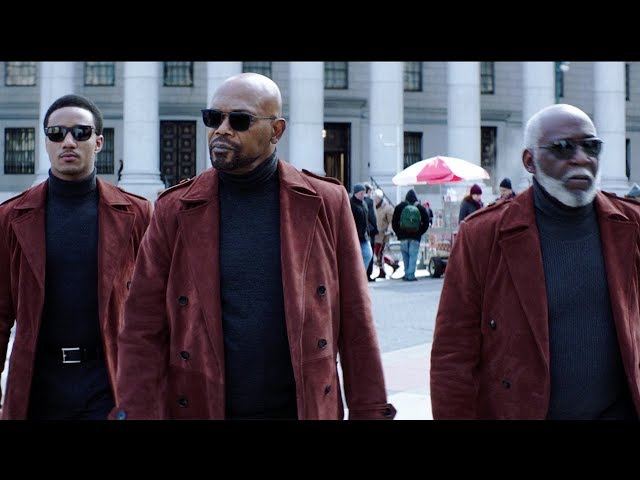 Cinema 1 :: SHAFT
When John Shaft Jr.'s (Jessie T. Usher) longtime best friend Karim (Avan Jogia) dies of an overdose, despite the fact that he's been clean for a long time, J.J. doesn't believe it. As an FBI cyber security expert, he decides to investigate but is unable to make headway until he turns to his estranged father, John Shaft II (Samuel L. Jackson) for help.His father provides the muscle and gunpower, as well as an extensive knowledge of Harlem's heroin-infested corners, but when the the case proves to be more difficult than they initially expected, the Shafts make this a true family affair, bringing in John Shaft I (Richard Roundtree) to help close the case and help settle a score for John Shaft II.
This film is rated: 14A
Language: English
Today: 2:00 PM | 6:50 PM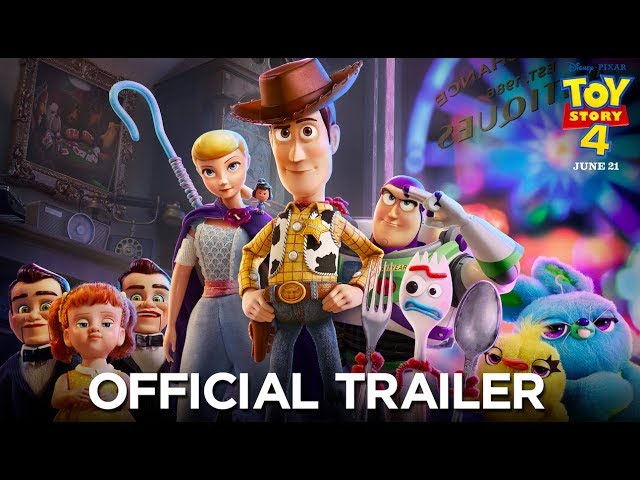 Cinema 2 :: TOY STORY 4 3D
When Bonnie (voice of Madeleine McGraw) goes to Orientation Day for kindergarten, she makes a new toy out of a spork. She calls him Forky (voice of Tony Hale), and feels a special affinity for him because she made him herself.However, Forky doesn't consider himself a toy, so he keeps trying to jump into the trash. For Bonnie's sake, Woody tries to reason with him, but when Bonnie's family goes on a road trip in the RV, Forky jumps out of the window. Woody goes after him to bring him back and bumps into his old friend Bo Peep (voice of Annie Potts), at a colorful amusement park. While searching for Forky, he also meets a doll named Gabby Gabby (Christina Hendricks), who believes no one wants her because her voice box is broken.
This film is rated: G
Language: English
Today: 2:10 PM | 6:45 PM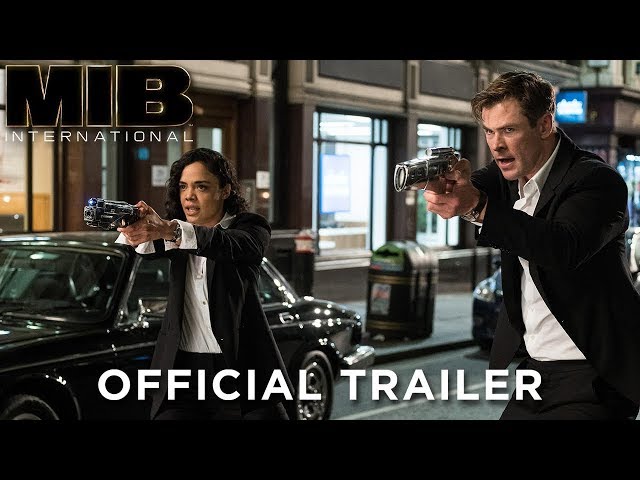 Cinema 3 :: MEN IN BLACK: INTERNATIONAL
Witnessing an alien encounter as a little girl and seeing her parents neuralized by two men in black, a young woman (Tessa Thompson) spends her entire life in search of the mysterious organization they belong to until she finally finds them. Making her way into their headquarters, she encounters Agent O (Emma Thompson) and makes her case to join the Men in Black. Due to her determination, she is made a probationary agent and given the codename Agent M.Assigned to the London branch to aid in an investigation, Agent M is partnered with the local hot shot Agent H (Chris Hemsworth). When it becomes apparent that there is a mole within the organization, it forces the two agents on the run, unsure of who they can trust. Now the two must work together to uncover the mole, tackle the new threat and save their organization.Based on the Malibu Comic by Lowell Cunningham.
This film is rated: PG
Language: English
Today: 2:05 PM | 6:45 PM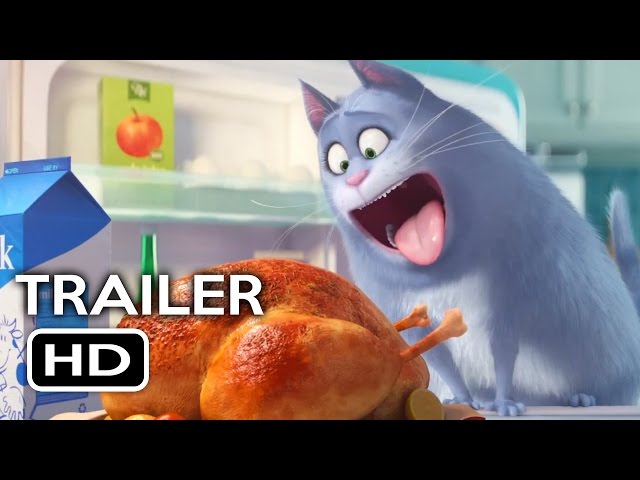 Cinema 4 :: THE SECRET LIFE OF PETS 2
With Katie (Ellie Kemper) now married and raising a child, Max's (Patton Oswalt) family has grown even larger, and so have his fears. With the responsibility of protecting his new charge, the stress and anxiety begin to weigh in on Max.Looking for some R&R, Katie takes the family out to the countryside for a vacation where Max meets a farm dog named Rooster (Harrison Ford). Under his guidance, Max works towards overcoming his fears.Elsewhere, the rest of Max's friends in the apartment building are up to their own adventures as Snowball (Kevin Hart), Gidget (Jenny Slate), and Chloe (Lake Bell) find themselves looking to help out their friends. Gidget recruits Chloe to recover Max's favorite toy from a cat-filled apartment, while Snowball must become the superhero that his owner dresses him as in order to help out new apartment resident Daisy (Tiffany Haddish).
This film is rated: G
Language: English
Today: 2:15 PM | 6:55 PM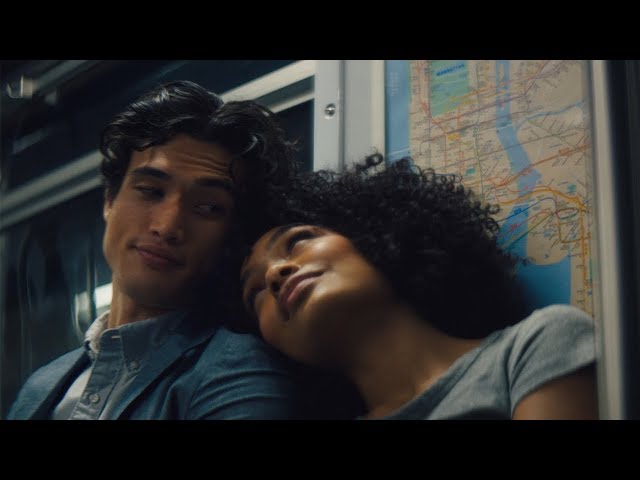 Cinema 5 :: THE SUN IS ALSO A STAR (Friday - Tuesday)
Two high school seniors — Jamaican American Natasha Kingsley (Yara Shahidi) and Korean American Daniel Bae (Charles Melton) — meet on a crowded New York City street during a particularly eventful time in both of their lives. Daniel is on his way to an interview with a Yale alum, while Natasha is meeting with a lawyer to try and prevent her family's deportation to Jamaica.Based on the novel by Nicola Yoon.
This film is rated: PG
Language: English
Today: 7:00 PM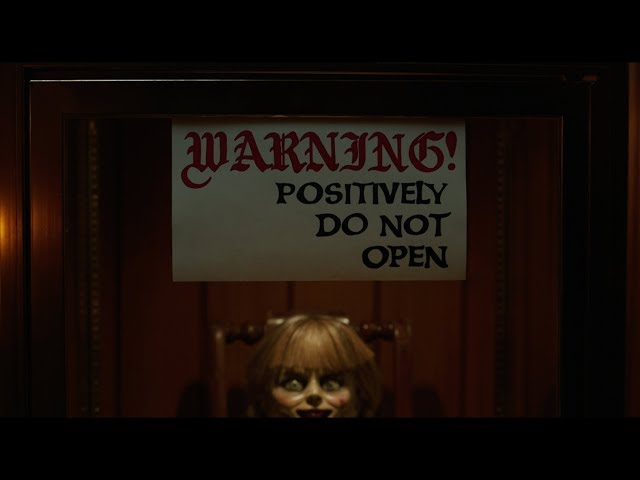 Cinema 5 :: ANNABELLE COMES HOME (Starts Wednesday)
After taking charge of the demonic doll Annabelle, Ed (Patrick Wilson) and Lorraine Warren (Vera Farmiga) return home to lock her away with the rest of their cursed collection. When the couple are called away to investigate another case, they leave their daughter Judy (McKenna Grace) in the care of a trusted babysitter (Madison Iseman).With the parents gone the two girls invite their friend (Katie Sarife) over for some company, but her curiosity into the Warren's reputation leads her to unintentionally set Annabelle free. Free from imprisonment, Annabelle brings with her all the evil spirits tied to the Warren's collection for a night of terror for the three young girls with the intent of possessing them.
This film is rated: 14A
Language: English
Today: Showtimes Unavailable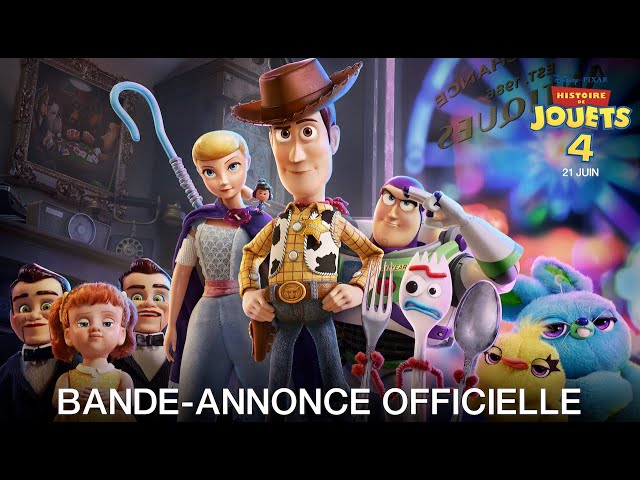 Cinema 5 :: HISTOIRE DE JOUETS 4 3D (VENDREDI - MARDI)
Woody, Buzz et les autres jouets d'Andy appartiennent maintenant à la petite Bonnie. La jeune fille, très timide, doit affronter une épreuve difficile : l'entrée à la maternelle. Lors de sa journée d'intégration, elle fabrique Fourchette avec un ustensile en plastique. Dès lors, il devient un jouet. Malgré les efforts de Woody pour intégrer Fourchette au groupe, ce dernier retourne continuellement dans la poubelle, là où, croit-il, est sa vraie place. Quand il disparaîtra lors d'un voyage sur la route, le cowboy partira à sa recherche. Sur son chemin, il retrouvera Bo Peep dans un magasin d'antiquités et son amour pour elle sera ravivé.
This film is rated: G
Language: French
Today: 2:20 PM
Coming Soon To Apollo Cinemas
Here's just a few movies that we can't wait to show you. Check back every Tuesday to see what's up-and-coming at Apollo Cinemas!